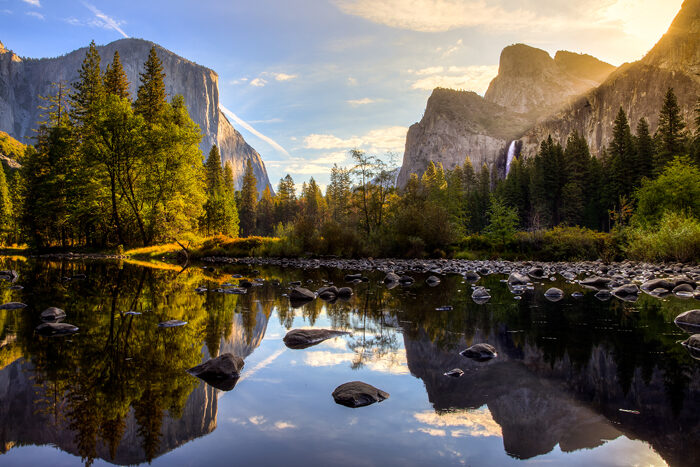 Yosemite Valley
Yosemite Valley is a 1.5 hour drive from Lee Vining, and well worth the trip. Several of the world's tallest waterfalls drop into this deep, glacier-carved, u-shaped valley. The massive monoliths Half Dome, El Capitan and Sentinel Rock are among many impressive geologic features of Yosemite Valley. Photographs of these wonders by Ansel Adams popularized Yosemite and helped establish landscape photography as an art form. Visit https://www.nps.gov for more info.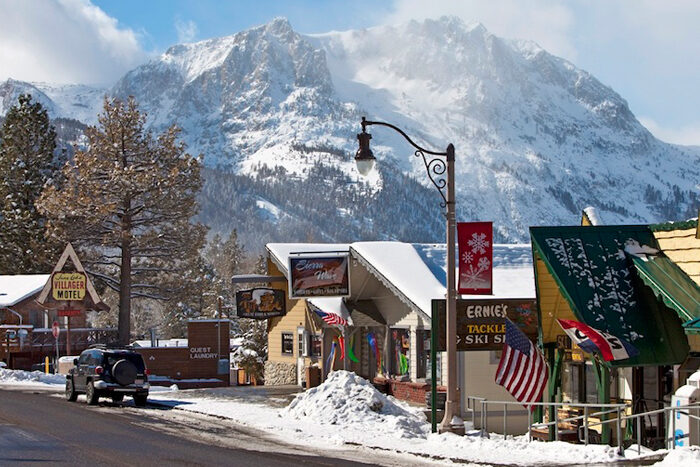 June Lake Loop
California State Route 158 loops away from U.S. Highway 395 for 16 miles, then returns. It follows a horseshoe shaped canyon containing four lakes and several rushing streams surrounded by a dramatic mountainous backdrop. Within this canyon exists a full-serviced community, available to vacationers in all four seasons of the year. June Lake offers full accommodations, skiing, fishing, general store and a number of eateries and other establishments.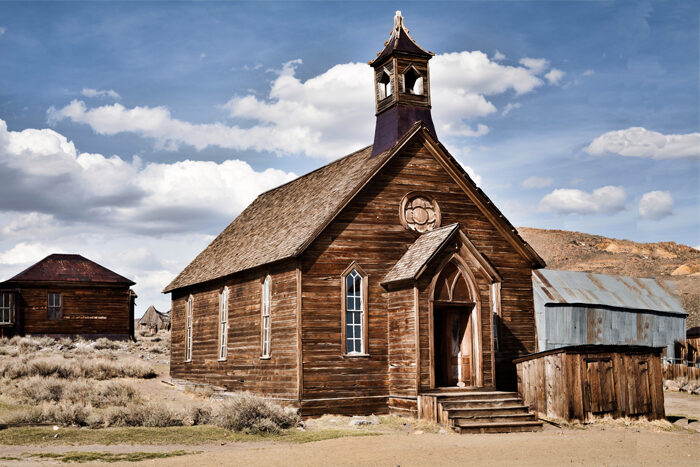 Bodie
The ghost town of Bodie is an authentic example of the California gold rush. Established in 1877 Bodie was a bustling town with more than 10,000 residents and produced more than $35 million in gold and silver. Today almost 200 abandoned wooden buildings remain in a state of "arrested decay." For more info, please visit http:www.bodie.com.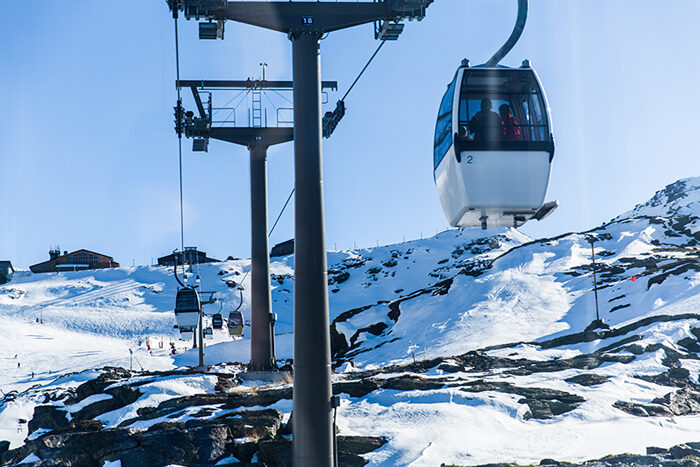 Mammoth Mountain
Mammoth Lakes, together with June Lake, are Mono County's most visited destinations. Both mountain resort towns, approximately 20 minutes apart, offer world class winter sports to both skiers and snowboarders in winter and exception summer adventures to fishermen and hikers in summer. For more info please visit: http://www.mammothmountain.com.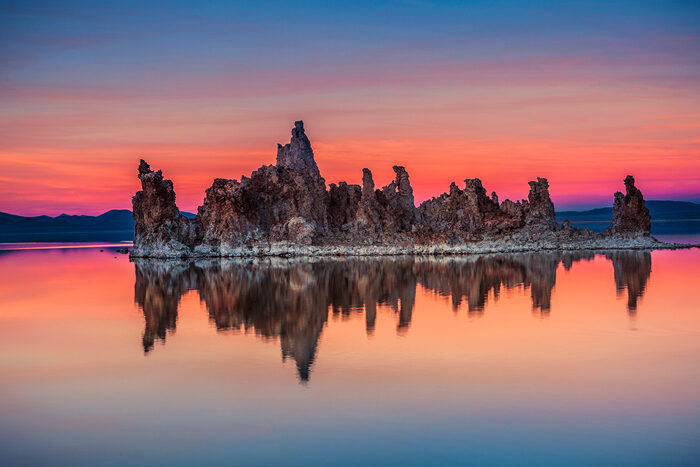 Mono Lake
One of the oldest lakes in the western hemisphere Mono Lake is hauntingly beautiful. An immense inland sea, the lake fills a natural basin, 695 square miles in size. The most distinctive feature of Mono Lake is its eerie tufa towers-mineral structures created when fresh-water springs bubble up through the alkaline waters of the lake.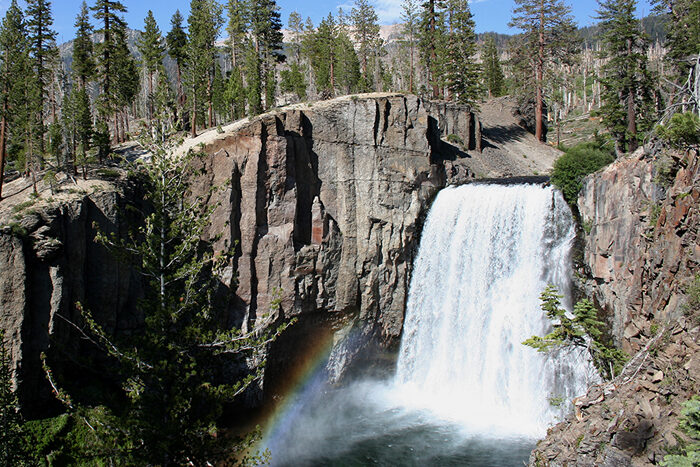 Rainbow Falls
A two-mile trek downstream from Devils Postpile, witnessing Rainbow Falls is well worth the effort. Rainbow Falls is an impressive 101-foot drop and is usually graced with a rainbow, especially about mid-day. A mandatory shuttle bus brings visitors to the Rainbow Falls trailhead, and other stops in the Reds Meadow area. For more information visit: www.NPS.gov/depo.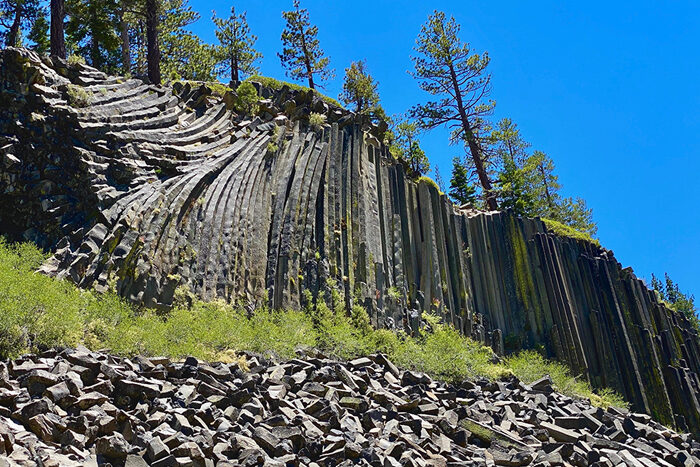 Devil's Postpile
This unique geological structure features thousands of hexagonal basalt columns formed 100,000 years ago when lava flow slowed and then cooled and cracked. The area is accessible in the spring and summer months and offers visitors access to Devils Postpile and other Reds Meadow areas. Visit: https://www.nps.gov/depo/index.html for more info.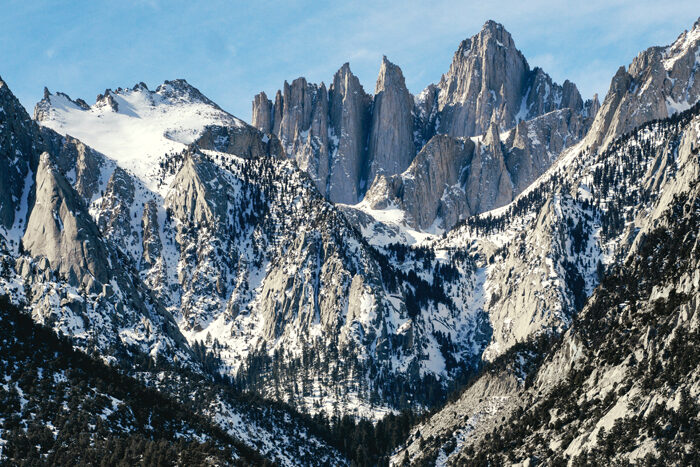 Mount Whitney
Mt. Whitney is the tallest mountain in the contiguous United States with an elevation of 14,505 ft (4,421 m). Located east of Lone Pine, CA along US Highway 395. This granite peak of the Sierra Nevada Range, is the highest point south of Alaska and is one of the most popular wilderness destinations in the world! For more information visit: https://www.recreation.gov.